June 01, 2023
Elderly parent care services
The Elderly Parent Care Services In India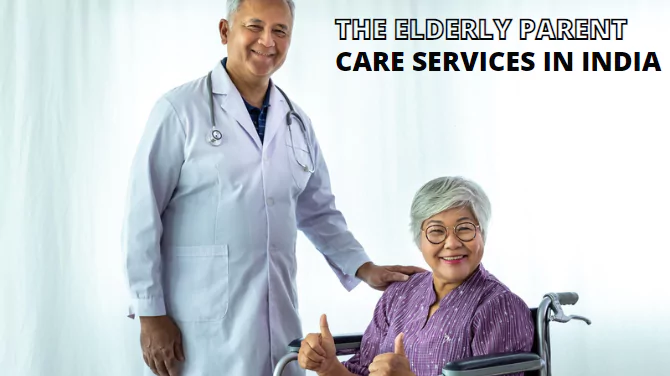 As the Indian population ages, the need for elderly parent care services has become increasingly important.


There are several services available in India to cater to the needs of the elderly, ranging from healthcare to daily assistance. Let's take a closer look at some of the most common services available for elderly parent care in India.
In-Home Care: In-home care is a popular option for elderly parents who want to remain in their homes. Caregivers provide assistance with daily activities such as cooking, cleaning, and bathing, and also provide companionship to seniors. In-home care services can be provided by private agencies or individuals.

Senior Living Communities: Senior living communities offer a range of housing options for the elderly, including independent living, assisted living, and nursing homes. These communities often have amenities such as meals, housekeeping, and medical care on-site.

Medical Care: Medical care is a crucial aspect of elderly parent care. There are several healthcare services available for seniors, including home healthcare services, hospitals, and clinics. Some hospitals and clinics specialize in geriatric care and offer services tailored to the needs of the elderly.

Transportation: Transportation can be a significant challenge for elderly parents, especially if they have mobility issues. Several private companies provide transportation services specifically for seniors, including medical transportation, wheelchair-accessible vehicles, and door-to-door services.

Counseling Services: Counseling services can be beneficial for both elderly parents and their caregivers. Several organizations offer counseling services, including support groups, individual counseling, and caregiver training programs.

Day Care Centers: Day care centers provide a safe and engaging environment for seniors during the day. These centers offer activities, socialization, and meals for seniors, providing respite for caregivers who need to work or take a break.

Meal Delivery Services: Meal delivery services provide pre-cooked meals that can be delivered to the homes of elderly parents. These services are convenient for seniors who have difficulty cooking for themselves or are unable to leave their homes.
there are several services available in India to cater to the needs of elderly parents. Caregivers should evaluate their specific needs and preferences to determine which services would be most suitable for them. With the right support, elderly parents can enjoy a fulfilling and comfortable life in their golden years.