June 01, 2023
Retirement homes
Retirement homes in Coimbatore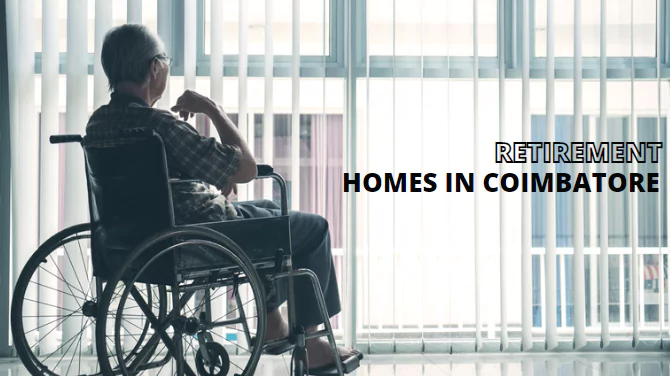 Retirement homes in Coimbatore have become increasingly popular over the years as more and more people are looking for a peaceful and comfortable life during their golden years. These retirement homes offer a wide range of amenities and services that cater to the needs of senior citizens.
One of the main advantages of retirement homes is that they provide a sense of community and socialization. Many seniors who live alone can feel isolated and lonely, but in a retirement home, they can interact with others who are in a similar stage of life. This can lead to new friendships and a more fulfilling social life.
Retirement homes in Coimbatore also offer a range of medical services and facilities. Many homes have on-site medical staff and nurses who can provide care and support to residents who may have health issues or mobility challenges. Additionally, many homes offer daily living assistance, such as help with bathing, dressing, and meal preparation.
Another advantage of retirement homes is the convenience and low-maintenance lifestyle they offer. Residents do not have to worry about maintaining a house or yard, as these tasks are taken care of by the home's staff. Additionally, many homes offer a variety of recreational and leisure activities, such as yoga classes, movie nights, and game rooms.
In terms of cost, retirement homes in Coimbatore can vary depending on the amenities and services offered. However, many homes offer affordable options that cater to a wide range of budgets.
Overall, retirement homes in Coimbatore offer a comfortable and secure environment for seniors to enjoy their retirement years. They provide a range of services and amenities that can enhance the quality of life for seniors and help them maintain their independence and dignity.